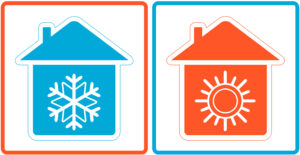 Once you turn your heating system during the fall, you'll expect it to follow a standard pattern. When the temperature becomes cold enough, the heater will turn on and run in cycles around 15 to 20 minutes long, then shutting down for around 10 minutes and turning back on if the temperature is still low.
But you may run into a problem with your heater turning on and off at odd times. Maybe it's running for too long, not turning off when you expect it to and making the house too hot. Or maybe it's turning off too frequently, starting and stopping throughout the day so that it never keeps on long enough to properly warm the house.
We're going to look into the reasons you've got a heating system that isn't turning off with its normal regularity. In some cases, you can solve the problem on your own. In others, you'll need to call professionals for heating repair in Ellensburg, WA.