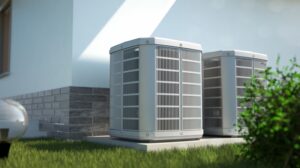 The simple answer to this question is a noncommittal: "It depends." That's often the answer when it comes to major decisions about replacing HVAC units.
Every home is different, every household different, and what works well in one situation may be inappropriate and wasteful in another.
As local HVAC experts who often work with HVAC replacement in Ellensburg, WA and the surrounding areas, we can provide you with information that will help you think about whether replacing your current AC with a heat pump is a wise choice.
If you want solid answers, you can get in touch with our team. We'll consult with you based on your specific needs and budget to find the ideal outcome.