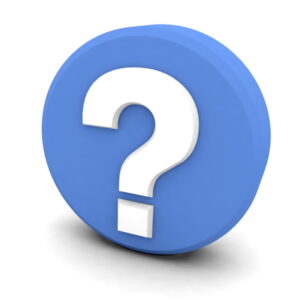 Late summer is the time when an air conditioning system is most likely to need repairs. An AC has already put in steady work since the beginning of the season, and even with regular maintenance in spring, the system may start to feel the strain as the intense August heat starts up. (And the heat this August has been the textbook definition of intense!) 
It's possible that you may need to call our expert team for air conditioning repair in Yakima, WA before the cool fall weather sets in. If that does happen, you may find yourself facing one of the Big Questions of air conditioning: when is it better to replace an air conditioner rather than go ahead with a repair?
There's no simple answer because there are too many individual factors to consider. However, our technicians can help find the right answer for you. We even offer free second opinions for people wondering about the best choice. 
Below we've provided some information to help you think about when to have your AC repaired and when to schedule a new installation.
Consider the Air Conditioner's Age
The most important factor to consider when judging if an AC is ready for a replacement or if repairs will keep it going cost-effectively for several more years is its age. The average lifespan of a central air conditioner is 10 to 15 years. We don't recommend trying to push an AC past 15 years, because at that point the system is on the precipice of losing energy efficiency and becoming a money drain.
Even an air conditioner that's 12 years old is a good candidate for replacement if there are other factors contributing to making repairs less appealing.
The Cost of the Repair
When a technician gives you a quote on how much an AC will cost to repair, you can make some comparisons to determine if it's a worthwhile investment.
One good rule of thumb is the "Rule of 5,000," which states that The cost of the repair multiplied by the age of the AC in years should not exceed 5,000. If it does exceed 5,000, then the repair is too costly. For example, a 12-year-old AC that needs a $500 repair is better off replaced (12 x 500 = 6,000 > 5,000). A 9-year-old AC that needs that same $500 repair is probably fine with the repair (9 x 500 = 4,500 < 5,000). 
Energy Efficiency History
Look over the recent history of summer electrical bills. This will show you if the AC has started to cost more and more to run. Air conditioners can keep around 95% of their original energy efficiency until the last one or two years of their service life (provided they've received annual maintenance). So when you see the cost to run the AC continually rising, it's a warning that the end is probably near … and you don't want to waste money on a repair.
You can trust our technicians to give you honest answers about your AC and the best service for it.
Reach out to ThermAll Heating & Cooling, Inc when you have AC troubles. We are "Your Home Comfort Hero!"