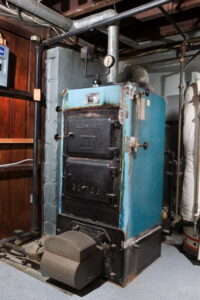 When the weather begins to cool down during the fall, you'll turn your home's furnace on for the first time in many months. But before you do that, we want to recommend that you go over some valuable tips for furnace safety.
Gas furnaces are built with safety as a priority, and they feature several safety features such as flame sensor and flame-roll out switch that will activate to help protect your home. But you can increase your margin of safety with these important precautions.
Schedule pre-season maintenance for the furnace
This is the most important step you can take to keep your furnace operating safely through the winter. During maintenance, our technicians not only give furnaces a full tune-up so they run at optimal efficiency and effectiveness, they also inspect the furnaces to spot possible safety concerns such as cracked heat exchangers, loose components, and failed safety features. If they find anything wrong with your furnace, you can schedule repairs in time for the cold weather.
Clear the area around the furnace and keep it clear
Furnaces are often located in areas where people like to store items, such as garages, basements, and closets. Please don't store anything near the furnace, since the heat and possible sparks from the furnace may ignite them. We recommend keeping a foot clear around the furnace on all sides. This will also help the furnace properly ventilate. Be especially cautious storing combustible materials (paper, cardboard, old rags, fuel, paint thinner) anywhere near the furnace.
Check and replace the furnace filter regularly
There are many reasons to keep up with regular furnace filter changes, and safety is one of them. A clogged filter can cause the furnace to overheat dangerously (which is a serious problem if the limit switch isn't working). The dry lint caught in the filter is also highly flammable, risking a fire breaking out. Please change the filter every one to three months.
Install carbon monoxide detectors and test them
If you use natural gas in any capacity in your home, you must have CO detectors placed at strategic places around your home. These detectors will give you early warnings of an increase in carbon monoxide coming from the furnace so you can vacate the house safely and call for assistance. If you already have detectors, test them before winter to make sure they're functioning and don't need batteries.
Schedule any necessary repairs promptly
You do not want to continue to run a furnace that is showing signs of a malfunction (strange noises, odd smells, rapid cycling). This creates a higher risk of safety issues and will cause the problem to worsen and spread. As soon as you think your furnace needs repairs, shut the unit off at the furnace switch and call licensed HVAC professionals.
When you do have a situation where you need furnace repair in Yakima, WA, reach out to the ThermAll team. We've proudly served Yakima, Ellensburg, Cle Elum, and the surrounding areas since 1998.
Call ThermAll Heating & Cooling, Inc: We are "Your Home Comfort Hero!"