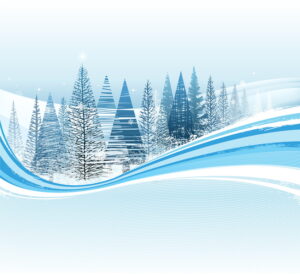 We like to say that there's no expiration date for heating maintenance. This is a vital job for your home heating system, and it's best to have it done before the winter weather begins. 
However, if you missed having your heater maintenance in Yakima, WA scheduled during the fall, that doesn't mean you should just skip it entirely and wait until next fall to pick it up again. A great deal depends on annual maintenance, so even though it's already mid-January, we strongly recommend calling us to get on the schedule. Trust us, it's much worse to skip maintenance than to have it done late.
The Purpose of Maintenance
Maintenance for a heating system does what maintenance for any mechanical system does: stop the system from rapidly aging due to wear and tear, prevent otherwise avoidable malfunctions, and ensure safe operation. Without maintenance, any heater will decline rapidly due to the strain placed on it, leading to multiple problems that affect comfort, energy efficiency, and household safety.
We'll break down these three categories of maintenance as it applies to your heating system:
Slows aging: Our winters aren't Arctic levels of freezing, but they're still cold, and any heating system gets a good workout during the average winter. This puts wear and tear on a heater, and unless professionals maintain the system with cleanings and adjustments, it will lead to faster system aging and breakdowns. A heater is unlikely to make it to its expected service life if it misses maintenance. It will also suffer from more malfunctions. In fact, more than half of the repairs a heater may need are due to maintenance neglect. 
Maintains efficiency: The effects of neglect on a heater also lower its energy efficiency. Even a small layer of dirt inside the heater will cause it to work harder to do its job, resulting in larger energy consumption. On average, a heater will lose about 5% of its efficiency rating each year it goes without maintenance, and that will quickly add up in energy bills. On the other, with maintenance, a heater will only lose 5% of its efficiency over most of its service life. 
Improves safety: Modern heating systems are constructed with safety as the first priority. But a heater without routine safety inspections (which are a key part of maintenance) or regular adjustments and tune-ups has a much higher chance of becoming a safety hazard. This is especially true of gas-powered systems. When you have your heater checked each year, you'll be able to catch potential safety issues early and keep your heater running at maximum safety.
While we're here, we'll throw in a specific maintenance benefit that doesn't get talked about enough…
Warranty protection: The manufacturer's warranty for most heating systems is only valid as long as the owner can show proof of regular maintenance. Skipping maintenance can leave you stuck with paying for a repair or even a replacement that the warranty would have otherwise covered.
We hope we've convinced you that it's a great idea to call us for heating maintenance if you haven't yet. We want you to enjoy affordable, effective, and safe heating each winter.
Call ThermAll Heating & Cooling, Inc: We are "Your Home Comfort Hero!"