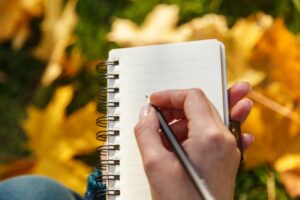 Fall is approaching, and that's when people's minds turn to thoughts of heating maintenance.
Okay, we're being a touch optimistic. We wish more people would think of heating maintenance at the start of fall, because that's the best time to schedule it. It is also one of the most important home maintenance tasks you need done before winter arrives, or else you may end up with a non-working heater on one of the coldest days of the year.
But what if you have a heat pump? You had it maintenance for it back in spring, so you should be good, right?
Well, you'd be good if you only used your heat pump during the summer. But heat pumps are meant to work all around the year. The whole reason for having a heat pump is that you have cooling and heating combined into a single system. If you want your heat pump to serve you dutifully and efficiently during the coming winter, you'll need to schedule fall heat pump service in Yakima, WA to maintain it.
Yeah, but why?
If you're confused about the idea of bi-annual heat pump maintenance, it is probably because you're used to thinking in terms of a house with a separate air conditioner and furnace. An AC only needs maintenance once, in spring. A furnace only needs maintenance once, in fall. By transitive property, a heat pump only needs maintenance once, in … wait a minute…
Yes, you're starting to see the difference. Your heat pump does the job of both a cooling system and a heating system. You can't decide which season to schedule maintenance for your heat pump because doing it just in spring or fall doesn't seem to make much sense. You're now seeing the larger picture, which is to think of the heat pump not so much as a single device but as two separate functions within the same device, using the same components.
That last part is critical: a heat pump uses the same components whether it's in heating mode or cooling mode. It isn't two different appliances packaged in the same cabinet that share the same blower fan, like an air conditioner and furnace combo. A heat pump is essentially an air conditioner, except it can switch the direction it operates so that it can either remove heat from the home or bring heat into the home. No matter if it's heating or cooling, a heat pump uses the same compressor, refrigerant coils, motors, etc. Wear and tear accumulated during a summer of cooling will transfer over to a winter of heating.
Get your heat pump ready for winter!
We honestly hope you haven't read this far because you already jumped over to the maintenance page, the Contact Us page, or reached for the phone to call us. Not that we didn't enjoy explaining in detail why you need bi-annual heat pump maintenance! We just want to make sure you know how important this is for having lower-stress winter with no heat pump repair problems or higher energy bills.
Call ThermAll Heating & Cooling, Inc: We are "Your Home Comfort Hero!"