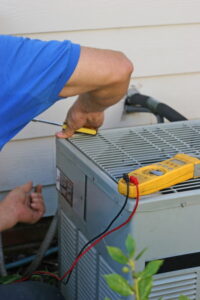 Refrigerant is one of the vital components in an air conditioning system. Without refrigerant circulating through an AC, it can't carry out heat exchange, the method it uses to cool down a space. Losing refrigerant will not only restrict an air conditioner's ability to provide cooling, it will eventually cause the entire system to fail.
Unfortunately, people often have misconceptions about what refrigerant is and how it works, and this can lead to serious AC problems. Refrigerant leaks are a common AC malfunction, and understanding why that is and how refrigerant affects the air conditioner can help you catch trouble early and know what to do.
Leaking refrigerant is a serious problem that calls for fast and professional air conditioning repair in Yakima, WA. Below we'll explain the basic facts of this problem.